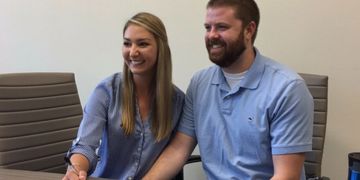 "We had a great experience with Mary Beth during the home building process. Always on our side with everything. Thanks for making our new home process so easy!" -Kathleen and Michael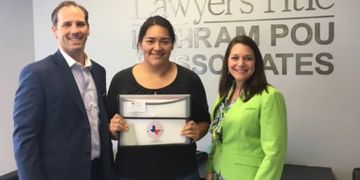 "Thank you so much for sticking with me and being so helpful during this past year. Lots of offers and house visits but it's finally here. Appreciate all the help and support."-Sandy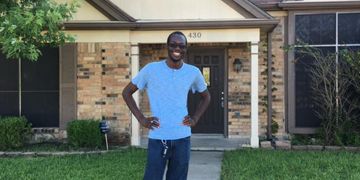 "The second time!!! I just want to personally thank you again for being the most professional, beautiful and hardworking Realtor around. I will always keep you as a treasured friend and if anyone I know needs a house, I'll send them your way."-Gary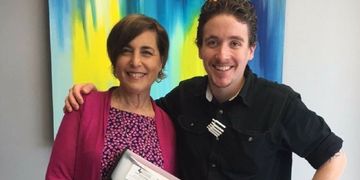 "This was my second experience with the team. I can truly say that it has been one of the best ones I've ever had. They are all so warm and welcoming, not to mention helpful and efficient. They once again went above and beyond. I highly recommend them to anyone that is looking for a smooth and quick home buying/selling experience." -Jonathan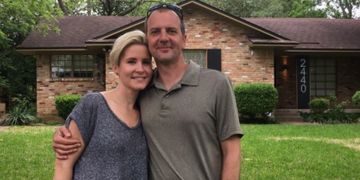 "Thank you so much for all of your help and patience along the way! We really appreciate it." -Dan and Heather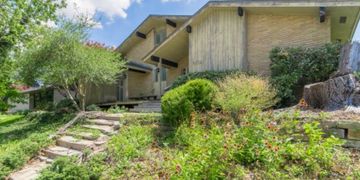 "Mary Beth was wonderful!"-Bettie
"Thank you so much for all of your help and hardwork. It says so much when we are with you we feel like we are your only clients. This has been the best experience."-Alli and Landon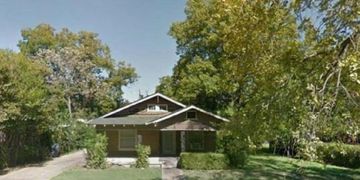 "You did an outstanding job! Not many agents answer their phone on the second ring. Your assistants do a great job. It is great to find a highly competent real estate agent who stresses service." Xochitl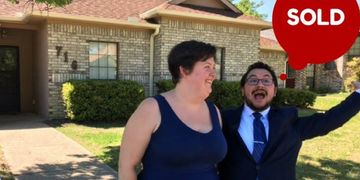 "Thank you so much for helping us find our first home! You were diligent in searching and finding a great house quickly, making the search fast for us! We are grateful for your expertise and assistance!" -Justin and Melissa
"Thank you so much to everyone at The Harrison Group for making the selling process so pleasant. I will definitely refer some clients your way."-Lynda
"You went above and beyond to find my Dad and I a nice home in such a short time. Karma will smile on everything you do. Thanks for everything."-Michael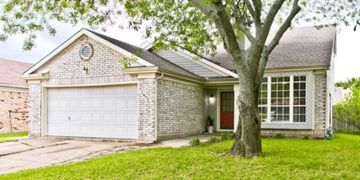 "Thank you for being so professional, it made this experience smoother."-Nancy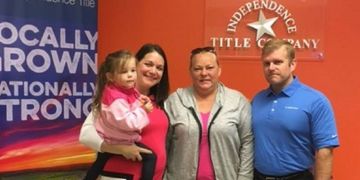 "Thank you for helping us with the process. You were awesome to work with."-Brandi and Nick
"Thank you so much for all your hardwork in helping us buy our first home! So grateful for your time and flexibility. We have truly enjoyed getting to know you. Thank you for helping with the kids and engaging them in all the house activities. You were a blessing and thank you so much. Come over for dinner."-Lindsey and Brad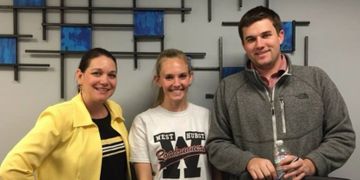 "Thank you very much for taking such good care of us throughout the process of buying our first home. I couldn't think of a better person to represent me now and going forward for our future home needs!"-Tim and Maddie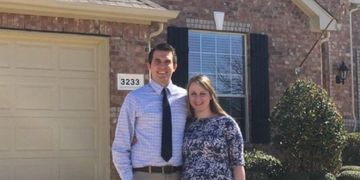 "Kimmy and I want to thank you from the bottom of our hearts for your diligence, professionalism and tact in helping find our first home. Your care with Nicholas' precarious health was essential to us discerning the right home for us! Thank you!"-Adam and Kimberly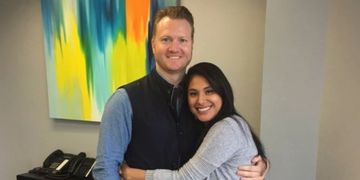 "Thank you very much for being part of this wonderful experience! Your help and knowledge is absolutely appreciated. Brent and I love our new home and can't wait to raise our baby boy, Alexander, in this wonderful neighborhood. Always fun with you guys!"-Carolina, Brent and Alexander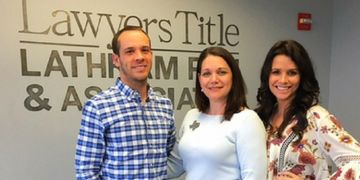 "We absolutely love the Harrison Group – this is our second time being represented by them in the buy and sell of our primary residence and our third interaction in the realm of home purchasing. We could not be in better hands and are constantly met with unmatched care and service. We will certainly be lifelong clients for all of our real estate needs."-Richard and Megan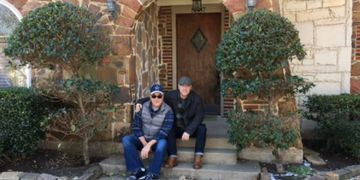 "OMG! Such a great experience working with CW, Mary Beth and Candace. From start to finish – with 2 detailed transactions – competent, kind, knowledgable – hold our hands and calmed our nerves through the entire process. A job well done! Thank you!"-Darren and Jim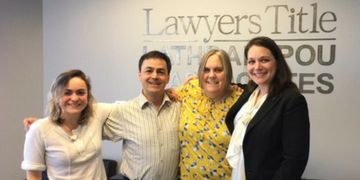 "Thank you so much for assisting us to find our new home! You made the process pleasant and protected our interests. This was a great experience."-Thomas and Mary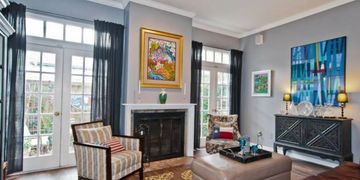 "Through all aspects, of both transactions of selling and buying, Mary Beth's team was outstanding. They kept us informed, provided professional advice, anticipated and proactively resolved challenges. They held our hand and led us comfortably and confidently from start to finish. In one word to summarize…amazing."-Darren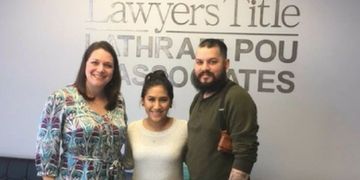 "As first time homebuyers we were not sure how this process was going to be…we were scared and excited. You made the experience easy and smooth. Thank you so much for all you have done. You got us into our first home and we can't wait to begin to make it our own."-Sophia and Joe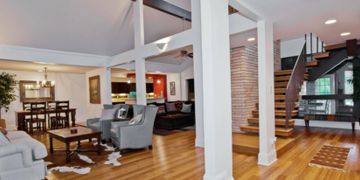 "We absolutely love The Harrison Group – this is our second time being represented by them in the buy and sell of our primary residence and our third interaction in the realm of home purchasing. We could not be in better hands and are constantly met with unmatched care and service. We will certainly be lifelong clients for all of our real estate needs."-Megan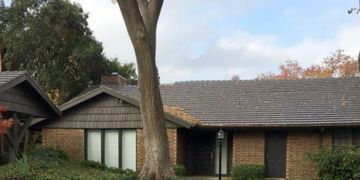 "Mary Beth – You and your office are the best best!!! Under contract and closed in 5 days!" -Joni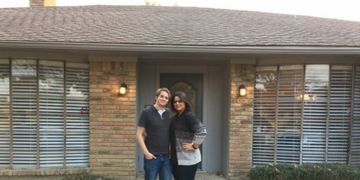 "CW-You've been absolutely amazing through this entire process. Your knowledge and diligence in following up with our questions made the whole process much more comfortable than we could have imagined possible. You brought with you an excellent team that we had the pleasure of working with in The Tuttle Group and 360 Inspections. Words cannot express how much we appreciate your warmth and genuine love of your job. Thank you so much for everything you've done for us! Giving you all our love."-Rebecca ad Kevin
"Dang ya'll! We've said over and over that can't believe how much you all have done for us even though before all of this we were strangers. And we've realized now that we will actually end up not being strangers anymore! We can't thank you all enough. Thank you doesn't say it enough – but – THANK YOU!"-Robert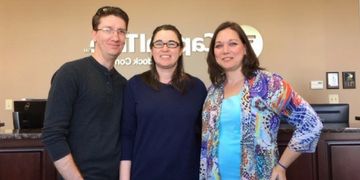 "We were incredibly nervous and anxious with our first home purchase. When CW was recommended via a co-worker, we decided to give her a try. We couldn't have been more pleased with our experience! CW sat down with us, explained absolutely everything about the process, was available on weekends and even late at night. She even made herself available on her wedding anniversary! Our experience has been nothing but pleasurable and we couldn't recommend CW any higher. She's awesome!"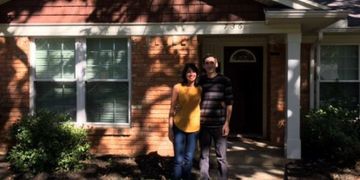 "CW was an expert in everything, from finding properties we liked to the smaller things like inspectors, plumbers and all the other items we never thought of. Our experience was fantastic from start to finish. We can't stress how "on-it" and helpful CW was in every aspect. This process would have been a nightmare without her and if we are ever in the market again, we'll go straight to her."-Megan and Robert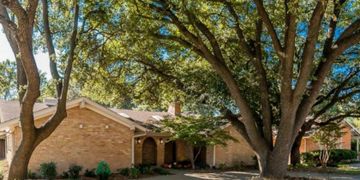 "Couldn't have done this without you (and I tried). Thanks for everything, all the hand-holding and certainly through the process. I will definitely let my friends and family know how great you and your team are." -Michael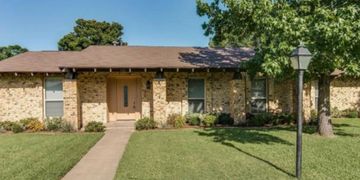 "This has been an interesting, exciting and positive experience. Mary Beth, Candace and CW have been great and I'm glad to have had all of their experience and knowledge to help me through the entire process. I would highly recommend them to anyone who needs advice to help buy or sale. I am more than satisfied!"-Derrick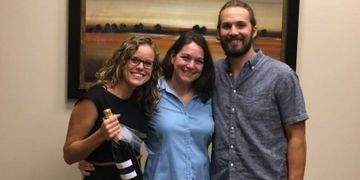 "CW and CB are FAB!! We looked at house all summer, all over DFW and finally found the one. CW really was the one who found it. We picked favorites and she had a good idea what we were looking for. She brought us to our house (that we just bought) and we were super excited! She was basically at our beckon call when we wanted to check something out. We trusted her opinions and help with contracts, prices, inspections and closing documents. She explained everything clearly and she was wonderful! Thank you for a great first home buying experience."-Dottie and John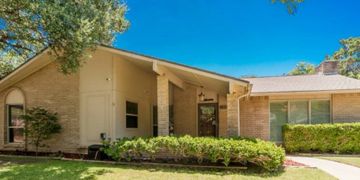 "Thank you all so much for all you have done. This goes beyond the sell of this home, and all the way back to when we bought our first house through you. That first business transaction was way more than us acquiring a house and included the creation of great friendships. I wish you and the team all the best and plan to go forward knowing that I have made some amazing friends. Thank you."-Ronnie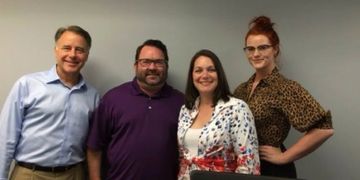 "CW and CB are FAB!! We looked at house all summer, all over DFW and finally found the one. CW really was the one who found it. We picked favorites and she had a good idea what we were looking for. She brought us to our house (that we just bought) and we were super excited! She was basically at our beckon call when we wanted to check something out. We trusted her opinions and help with contracts, prices, inspections and closing documents. She explained everything clearly and she was wonderful! Thank you for a great first home buying experience."-Dottie and John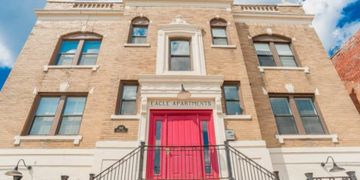 "Thanks so much for your help in selling our condo. It was a pleasure to work with you in this process and you made our experience very enjoyable."-Stefan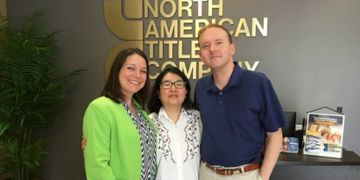 "The Harrison Group was great. My husband and I were looking for our first home and did not know what to expect. Mary Beth's team were very patient. CW in particular was great as she helped us through a very long and challenging process of looking for and bidding on houses. No joke it took us almost a year, but CW was very patient and encouraging. We highly recommend using The Harrison Group! In fact, I hope to convince my parents to use them for selling their home."-Jacob and June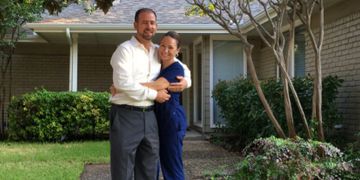 "Thank you for being patient with me and helping us find our forever home. We hope you will come visit us soon! We really appreciate being able to communicate with you often and anytime."-Bill and Karla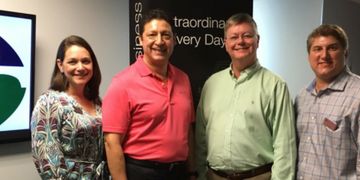 "The Harrison Group is a world class team that gets things done! Congratulations on exceeding my very high expectations, which is not an easy task. Keep up the great work!"-Luis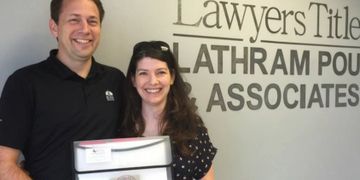 "We loved our experience with Mary Beth! Everything's been great and we couldn't ask for a better Realtor! She was so patient with us while we searched and searched, and really listened to our concerns, while also being great about communicating. She and KarolAnn were so helpful in all aspects of finding and buying our first home! Thank you so much!" -Matt and Pam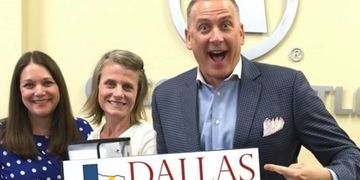 "We started working with CW 2 years prior to this purchase. Working out how to be empty nesters we decided to rent. After 2 years we decided to jump back into being homeowners. So along the way, we now have a very dear friend with the patience of an angel. We were not the easiest people to work with. But had a great knowledgable help to keep us focused and we finally found our new home. Great experience!" -The Bridwells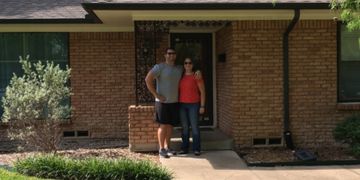 "We began with The Harrison Group by luck when looking at another house. They were very helpful and quick to help a new married couple that didn't know what they were doing. We were glad to be able to work with CW. She was quick to explain everything with us and help us when we had questions about all of the documents. We are excited to move into our first house!" -Skyler and Amy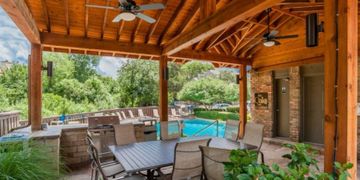 "My experience was flawless from beginning to end. Not a single problem in the process. Mary Beth and her associates were wonderful to work with and made the experience very pleasant. I look forward to working with Mary Beth in the future for new property deals.Thank you so much for a wonderful deal!! -James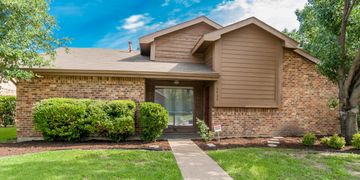 "I would highly recommend The Harrison Group to anyone I know! They did an excellent job, were easy to work with, and thought of every detail. I felt totally confident in them, and had the best experience of any realtor I've worked with before. They are THE BEST! " -Ann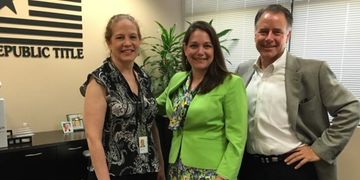 "Victory indeed! CW and the team at Mary Beth's office ROCK! After searching, multiple offers, financial ideas with the mortgage lender and many negotiations with listing agents…I have house! Even better, CW is on of my neighbors now. Her thoughfulness and attention to detail is so very much appreciated. My austistic son will be able to walk to the DART station and my other 2 boys have a yard to play in and space to do projects. Everything we wanted!" -Alex
"We really had a wonderful experience with CW on buying the house in Frisco. She got what we were looking for and with one visit to an open house. CW did a wonderful job in closing the deal despite my travel schedule. I will be referring friends and family looking to buy a home to the team." -P.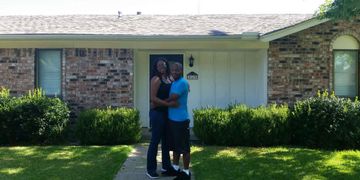 "Thank you for making this process simple and stress free. You guys were great!"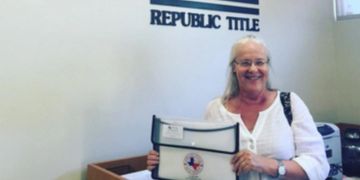 "I really enjoyed working with the whole team – This has been a lovely experience. Best wishes to CW, Candace and Mary Beth." – Lisa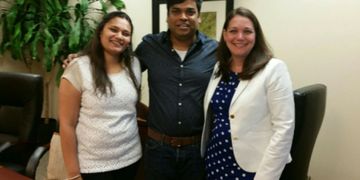 "It's amazing to work with CW. She brings in great knowledge and makes it very easy to work with her. Willing to work with her more in the future. All the best!" -P.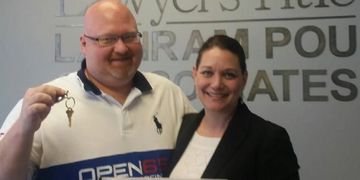 "Wow!! Across the finish line on sale of the old and purchasing the new! Cannot thank you all enough! Will highly recommend to all. See you all for dinner and at the pool this Summer!" -Todd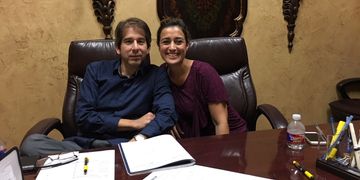 "We've worked with Mary Beth several times and its always been a great experience!"
-Kenneth and Nadine