Bathroom remodeling is often high on homeowners' wish lists, with better storage, a more functional floor plan and ease of use for all family members in the bargain. But bathroom remodeling can be expensive.
Luckily, you don't need to tear into walls or completely reconfigure plumbing to get great results. Instead, consider making small-scale changes and additions to your bathroom to create the kind of space you need. Here are some ideas for a mini-remodeling of the your bathroom.
1. Corner sinks: Whether pedestal-style or wall-mounted, a corner sink provides functional charm and frees up floor space in the bathroom. Setting up space-saving storage elsewhere in the room (see below) means you don't need the traditional cabinet vanity, and a smaller bowl will still provide plenty of capacity.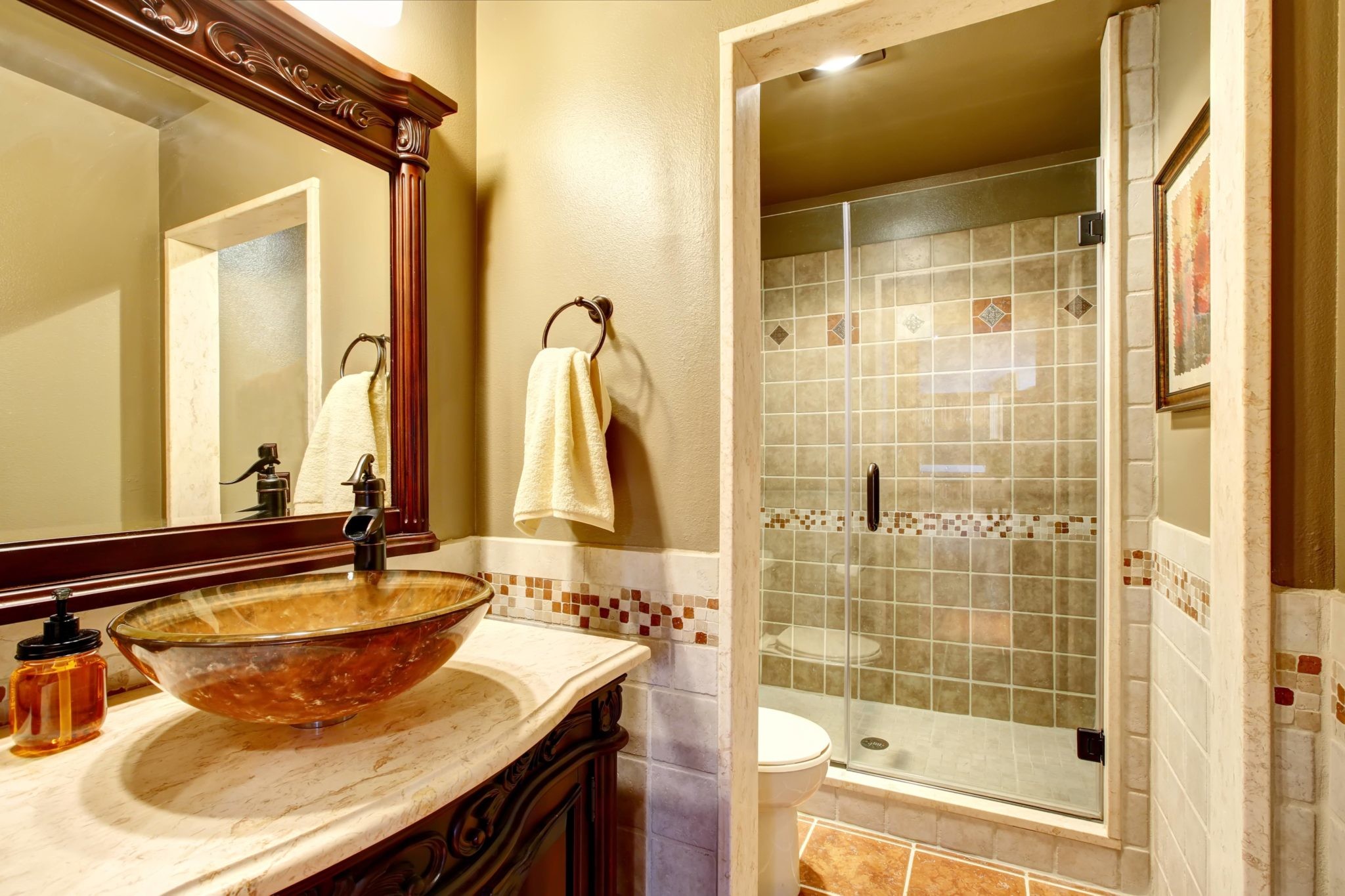 2. Small-scale, cabinet-mounted vessel sinks: Another sink option is the vessel style, mounted on a scaled-down cabinet or other furnishing that provides a bit of storage in the bathroom.
3. Toilets with flat tank tops: A flat-top tank gives you another storage spot, whether you place organizers directly on top of it or take advantage of the wall space above for a hanging cabinet or shelving.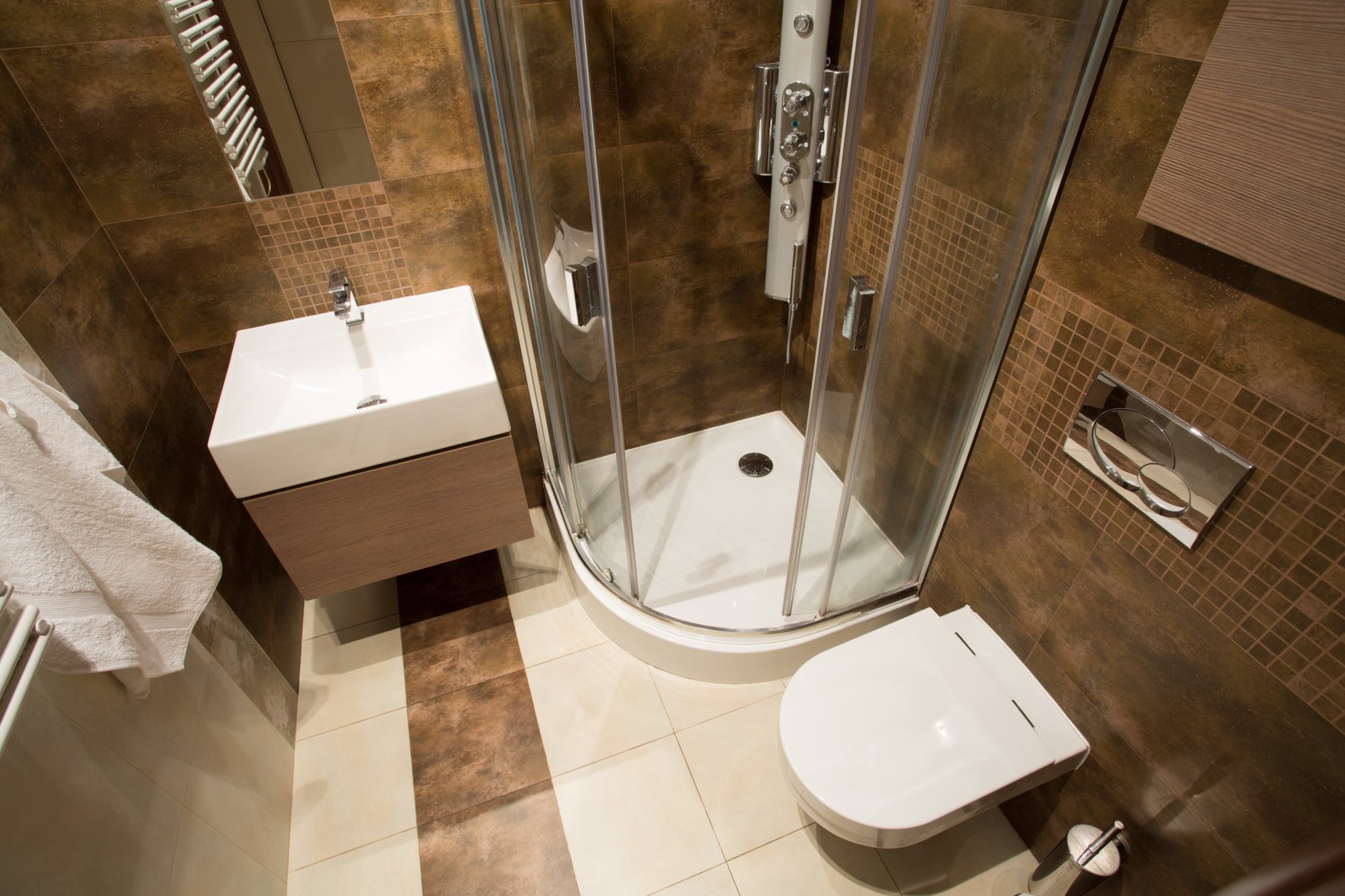 4. Curved quadrant shower units: Conserve precious real estate by including a comfy curved quadrant shower enclosure in your bathroom remodel, which sports two straight sides mounted into a corner and a curved entry that saves at least a square foot of space compared with traditional units.
5. Smaller, deeper tubs: Look for smaller-scale tubs that offer a great soak with deep-set seating. Small claw foot tubs are one option, and modern fixtures inspired by traditional Japanese tubs abound.
6. Lower-profile faucets and fixtures: Visual space opens up when you select low-profile fixtures, while the range of styles available allows you to beautifully accessorize a small bathroom.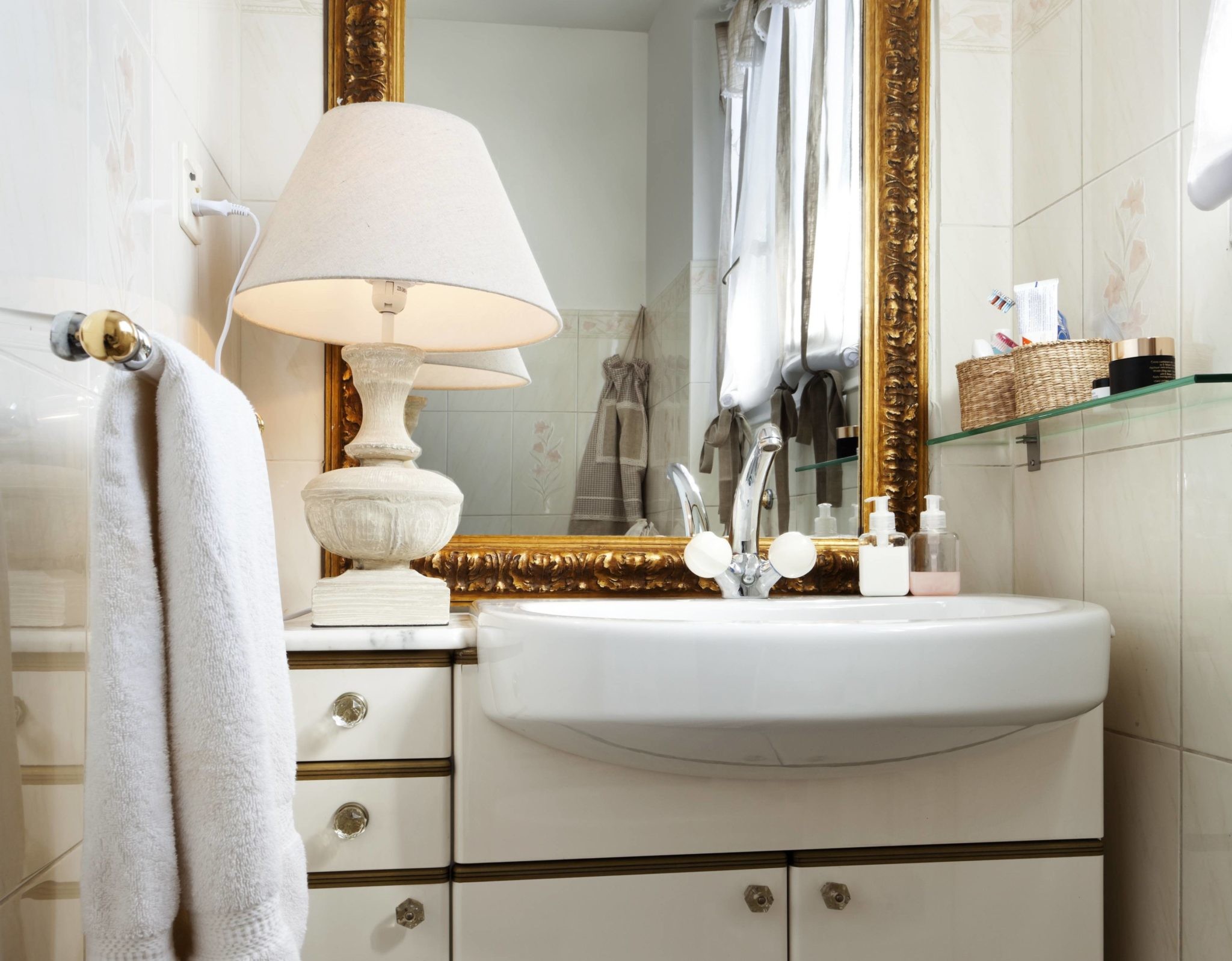 7. Converted furnishings: Refurbished stand-alone storage cabinets, small tables converted into carts, and other vintage finds add personality to your remodeled bathroom while sequestering linens and toiletries.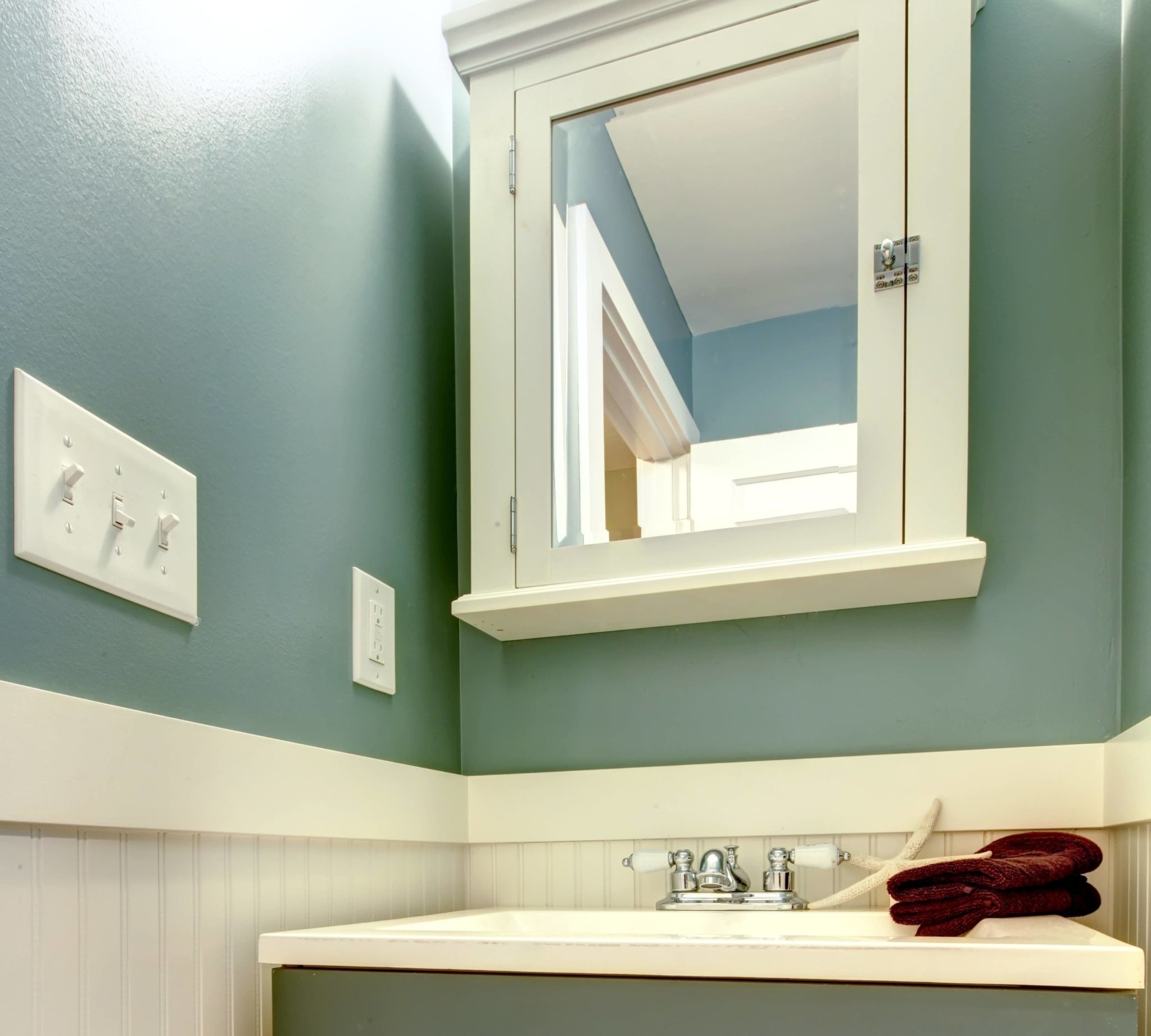 8. Medicine cabinets: One of the greatest bathroom space-savers of all time, the medicine cabinet can beautifully and seamlessly provide storage. Installed between two wall studs, it's an easy DIY endeavor and can be found in looks ranging from beveled-glass retro to contemporary sleek.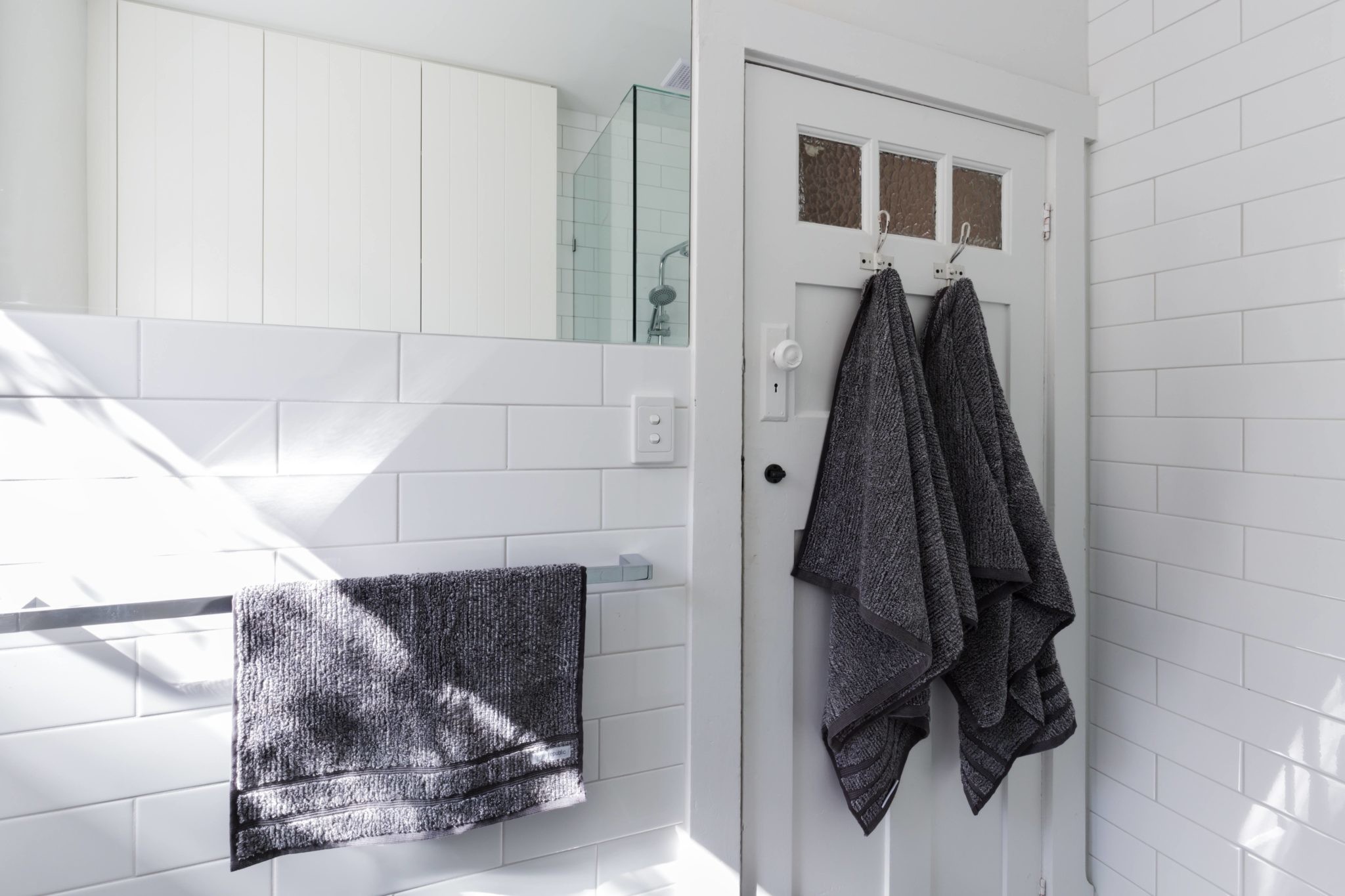 9. Towel storage and stowage: The lack of a linen closet or surplus cabinet space needn't mean a trail of towels and washcloths on the bathroom floor. Here's an idea to keep things accessible while keeping them neat: mount a hotel-style multi-tiered rack on the back of the entry door, near the shower or tub. Not only does it add that much-needed storage space, but it does it with style.
10. Wall-mounted radiator/warming rack: You'll enjoy the comfort of radiant heat and the luxury of warm towels with a European-style wall-mounted radiator in the bathroom. Low profiles keep wall space sleek and blend with any décor.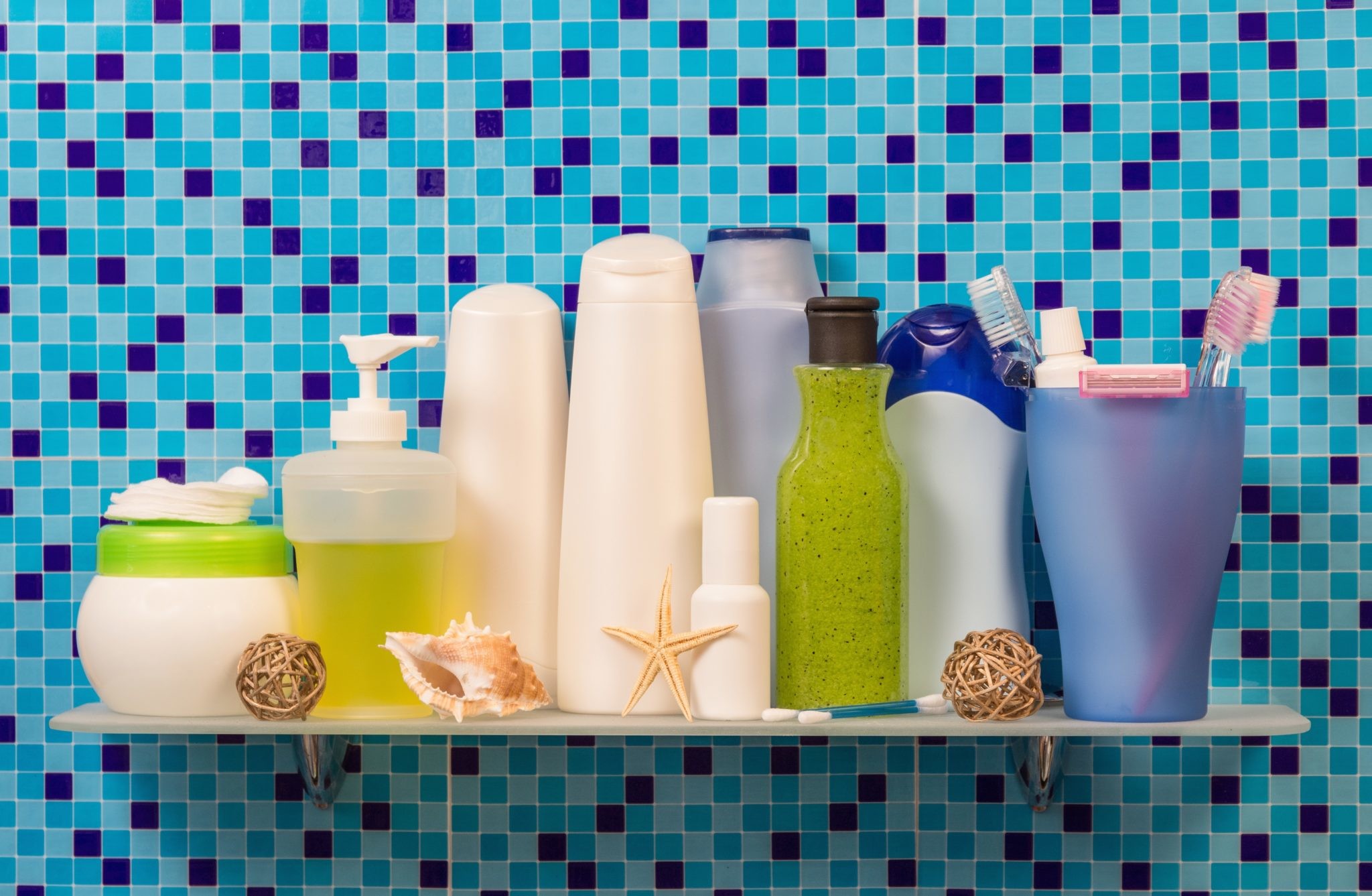 11. Shower or tub shelf: Some benefits of an expensive remodeling of your bathroom can be accomplished with a simple move. For example, move toiletries out of other storage zones in the bathroom to a handy shelf mounted in a shower or just above the edge of a tub. Whether the shelf blends into a fixture or adds a touch of glamor with complementary materials, make sure it's rust-proof and easy to clean.