Fall is a great time to make sure that your lawn is healthy and ready to sleep during the winter season. Although growth rates of your lawn can drastically slow down during the fall compared to summer lawn growth, you may be surprised at other maintenance that is important to do during this cooler time of year. Consider these eight fall lawn care tips to keep your lawn healthy.
#1 Keep It Trimmed
Depending on the kind of grass variety of your lawn, you will still need to keep your lawn mowed on a regular basis throughout the fall season. Make sure to only cut off up to 1/3 of the grass blade in order to keep the grass roots from damage. You may be able to spread apart your mowings due to the slower growing conditions but make sure to not stop mowing all together.
#2 Leave Grass Clippings
Instead of bagging up grass clippings during the fall, consider mowing your lawn without the bag in order to return the clippings back to the soil. Doing so can add much needed nutrients to the soil as well as give your lawn an extra boost of energy during the fall season. Blow any clippings on sidewalks are walkways back into the lawn in order to get as much nutrients as possible from the dead clippings.
#3 Use the Leaves
Dead leaves that arrive in the fall are a natural energy source for your lawn. Don't just rake them and bag them up to put on the curb! Use your fallen leaves all around your yard as a natural fall fertilizer instead of trashing this valuable resource. If you have a leaf mulcher, consider mulching the leaves directly onto the grass in order to help retain nutrients to the lawn. Consider adding a thin layer of leaves around garden beds and under trees in order to provide a natural mulch to the area as well.
#4 Use Fertilizer
Fall is a great time to add fall fertilizer to your lawn in order to protect it from winter temperatures and give it a head start for the spring growing season. Consider adding a slow release granular fall fertilizer to your lawn in order to add nitrogen and other important elements back into the soil.
#5 Aerate
Some grass varieties are more prone to growing thatch than others. Consider raking your lawn or using a power thatcher in order to rid the lawn of this dense undergrowth. Allowing thatch to build up can be harmful to the lawn and keep much needed sunlight, water, and nutrients from reaching the grass root system. Aerating the lawn is another fall lawn care tip that you can help your lawn in the fall. Consider renting an aerator in order to speed up the process and provide essential oxygen to the soil.
#6 Keep Weeds Pulled
Allowing weeds to grow during the fall season can be an ugly sight for your yard. Make sure that weeds don't get too big by being adamant about pulling them in the lawn. Encourage healthy growth of the grass by keeping your lawn free from weeds all year long.
#7 Plant Trees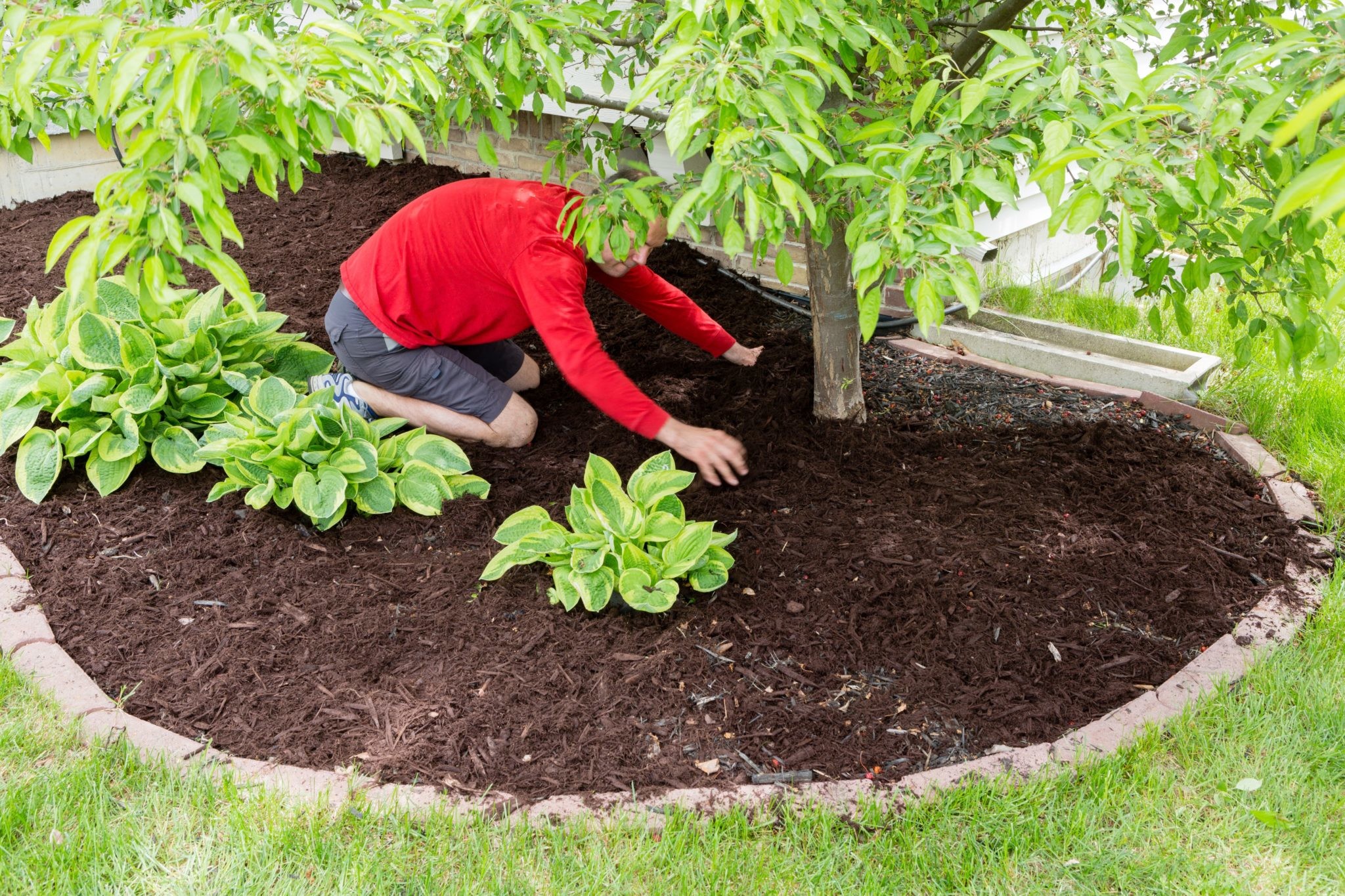 Fall is a great time to add trees to your lawn landscape. Consider adding trees to areas of your lawn that need a little bit of shade. You'll notice these areas of your lawn because they will be brown or sparse in the fall after a long growing season under the hot sun. Choose trees that are native to your area so that they will have the best chance of making it through the winter.
To start this part of fall lawn care, cut out the sod and consider using those patches of grass to fill in other areas of the lawn that need a little extra growth. Make sure to water newly planted trees heavily before the first frost in your area to make sure they take hold before winter arrives.
#8 Overseed
Before the weather turns too cold, consider overseeding your lawn in an effort to produce a thick and full lawn next spring. Make sure that you use enough seed in bare areas to take hold as well as provide a light spread of seed in good areas of the lawn. Keep the seeds watered and watch to make sure that they establish and start to grow before the first frost.
There are many things that you can do as a homeowner in order to ensure that your lawn is healthy during the fall season. Fall lawn care tips can go a long way to keep your lawn growing strong for a greener spring time.
Information provided by The Money Pit