Trying to decide between window repair or replacement? Just like every other product in the home, windows have a lifespan. Typically, windows should be replaced about every 20 years. Older windows can actually suck the energy out of a home, causing heating and cooling bills to soar.
Even if your windows are younger than that, the window category is one where new technologies are arriving on the scene all the time, with rugged good looks to go along with strength and energy smarts. For example, tilt-in sashes make cleaning a breeze, while laminated, impact-resistant glass helps protect your home from storms, offers more security and reduces sound transfer. For those benefits alone, you might want to consider window replacement.
Still not sure what to do? Here's a checklist to see if you are better off with window repair or replacement.
7 things to do before considering window replacement
Stop drafts. Check the state of your current windows. If you have a lot of loose or damaged weather-stripping, it is a fairly easy and inexpensive window repair. You can stop some of your breeziness by caulking any drafts around the window frame.
Be lead-safe. If your home was built before 1978, there's potential for lead-based paint on and around your windows. Your best bet is to hire a contractor trained and certified in lead-safe practices to evaluate your windows and potentially replace them to create a healthier living environment.
Think long-term. If you find loose glass and deteriorating frames, that is a much bigger problem. The window repair cost might be less in the short-term, but replacing the windows with energy-efficient models is a smarter decision in the long run.
Do the flashlight test. Was your home a little draftier than usual this past winter? Air leaks and icy buildups are two indicators that it's time to replace your windows. Check the "fit" of your current windows by having someone stand outside your windows at night. With a small flashlight, stand inside and "travel" around the window's seams. If the person outside sees areas of light coming through, this indicates seam failure — a probable energy loss.
Check for moisture. Do you see frost on the inside of your window panes?  Condensation indicates seal failure, a clear sign that your windows are terribly inefficient.  Replacing the glass or the window is highly recommended.
Test their function. If your windows no longer open or close easily, — or they don't stay open or won't lock — the functional aspect is gone. The windows need replacing.
Block UV rays. If you have "burnt out" areas on your carpets and furnishings, this indicates that harmful ultraviolet rays have damaged the interior of your home.  Windows with glass packages designed to filter UV rays are highly recommended.
Do it Yourself or go pro? Is Window replacement hard?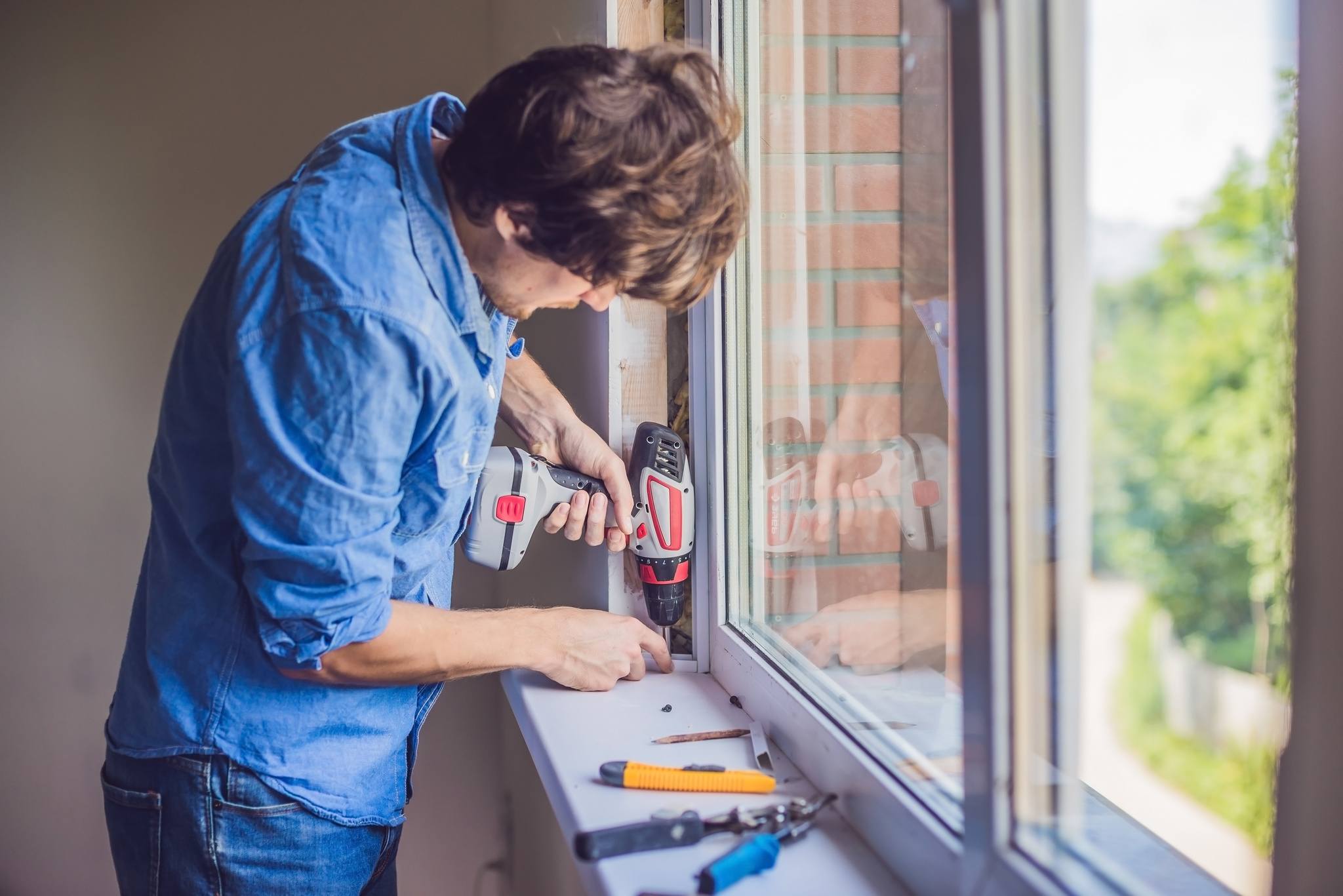 Window repair is generally a do-it-yourself job with a good chance for success.  When it comes to window replacement, however, we advise most of our audience to go pro. The law of gravity, combined with a stiff wind, can create an undesirable outcome when you're trying to wrestle a new window into place.
Besides the drama of smashed glass, an important part of a new window project involves making sure the replacement windows fit properly.  Since almost all replacement windows are made to fit the old window openings, getting this wrong can put a real crimp on your project.  This is one area where do-it-yourselfers can easily become do-it-TO-yourselfers, so approach these projects with a dose of caution.
Finally, if you are planning to sell your home in the next few years, upgrading your windows to the latest energy efficiency and clean-ability features can be a prime selling point for prospective buyers, recouping up to 70% at the time of sale.